International Ballet Gala
featuring European Ballet Stars

Featuring current stars and future prodigies from renowned international ballet companies. Spectacular extracts from modern dance pieces and well-known, virtuosic, world-famous grand pas de deux of the classical repertoire.
Principal Soloists of the Danish Royal Ballet, Jerusalem Ballet, Ballet Nacional de Catalunya, Bucharest National Opera and Slovakian National Ballet, soloists of the Hungarian National Ballet and Vienna State Operahouse's Junior Company's dancer.
Production manager of the evening: Art Management Agency
PERFORMERS:
Slovakian National Ballet
Romina Kołodziej (PL) and Andrej Szabo (SK)
Vienna State Opera Junior Company
Sergiy Golovin (UA)
Ballet Company of the Bucharest State Opera
Cristina Dijmaru (RO) and Bogdan Ĉanila (RO)
Ballet Nacional de Catalunya
Leander Rebholz (D) and Madoka Sasaki (J)
Jerusalem Ballet
Maria Selector (IL) and Michael Schneider (IL)
Hungarian National Ballet
Tatiana Melnik (RU) and Iurii Kekalo (UA)
Royal Danish Ballet
Holly Dorger Larsen (USA) and Jón Axel Fransson (ICE)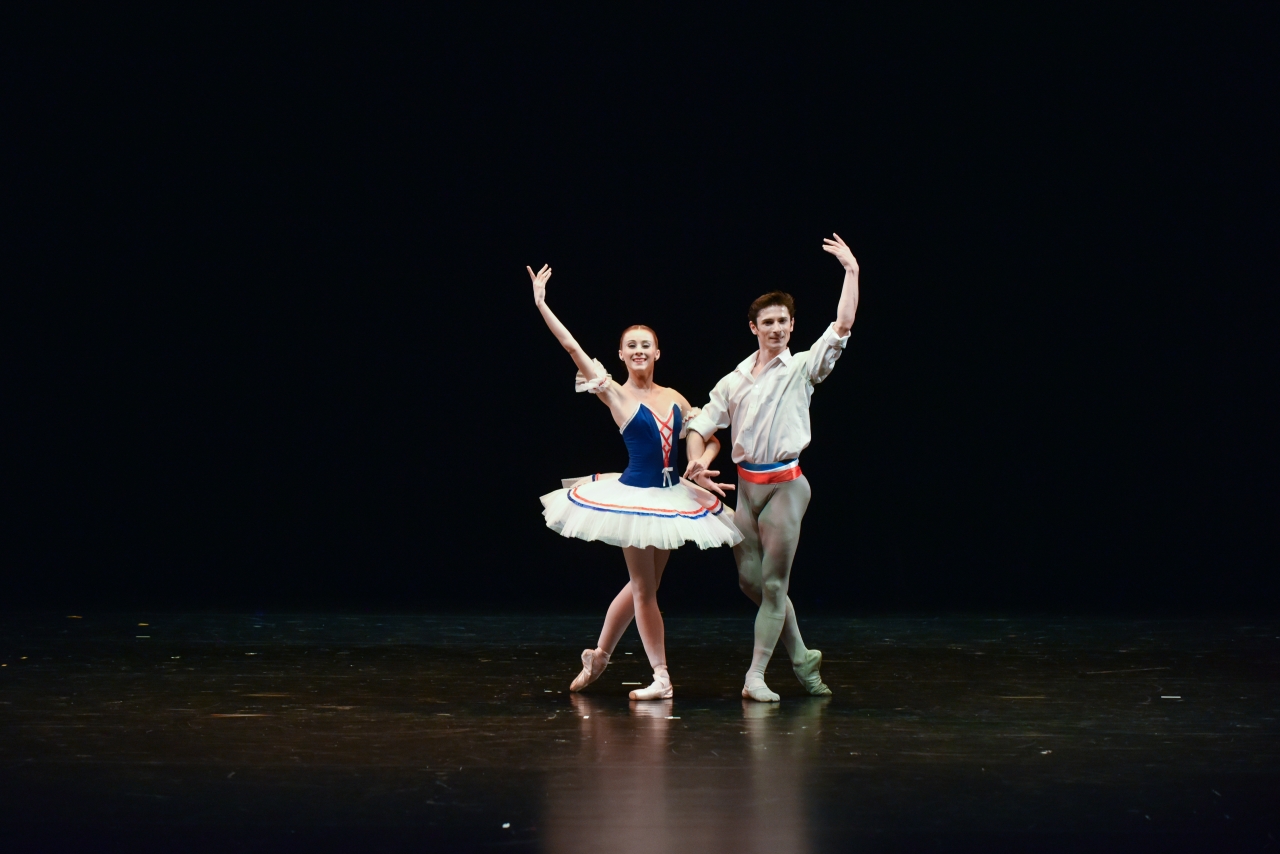 Photo: Csendes Krisztina
---
International Ballet Gala - Pécs 2018 - Trailer from Art Management Agency.
Sponsors of the Gala:
The Embassy of the Kingdom of Denmark, Embassy of the Federal Republic of Germany, the Romanian Cultural Institute, the Slovak Institute and the Austrian Cultural Forum.