Varidance and Bartók Dance Theatre present
Kármen
17:00 | National Theatre of Pécs - Chamber Theatre
Tickets
- length of the performance: 70 minutes in one part -
Not recommended under 14!
A passionate folk dance interpretation of Georges Bizet's opera to the live tunes of the Karaván Family folk music group. Virtuoso gypsy dances (Hungarian, Spanish and Romanian) tell the story of Carmen with strong emotions and a lot of humour.

Director - Choreopgrapher: Vári Bertalan
Choreographers: dancers of Varidance
Stage Designer: Bozóki Mara
Costume Designer: Bozóki Mara
Production Director: Békefi András
Musicians:
Nagy István
Farkas Ilona "Ica"
ifj. Nagy István
Nagy Nikolett "Niki"
Nagy Vanda
Babindák István
Pálházi Bence
Dancers:
Asbolt Eszter Anna, Bánházy Eszter, Deák Bálint, Dunaveczki Éva, Hahn Jusztina Sára, Halmosi Dzsenifer, Hernicz Albert, Jaklics Liliána, Kecskeméti Gergely, Perger Balázs Márk, Péter Szilvia, Simon Gergő, Széchenyi Krisztián, Veres Tamás, Végső Zsolt, Zolja Adél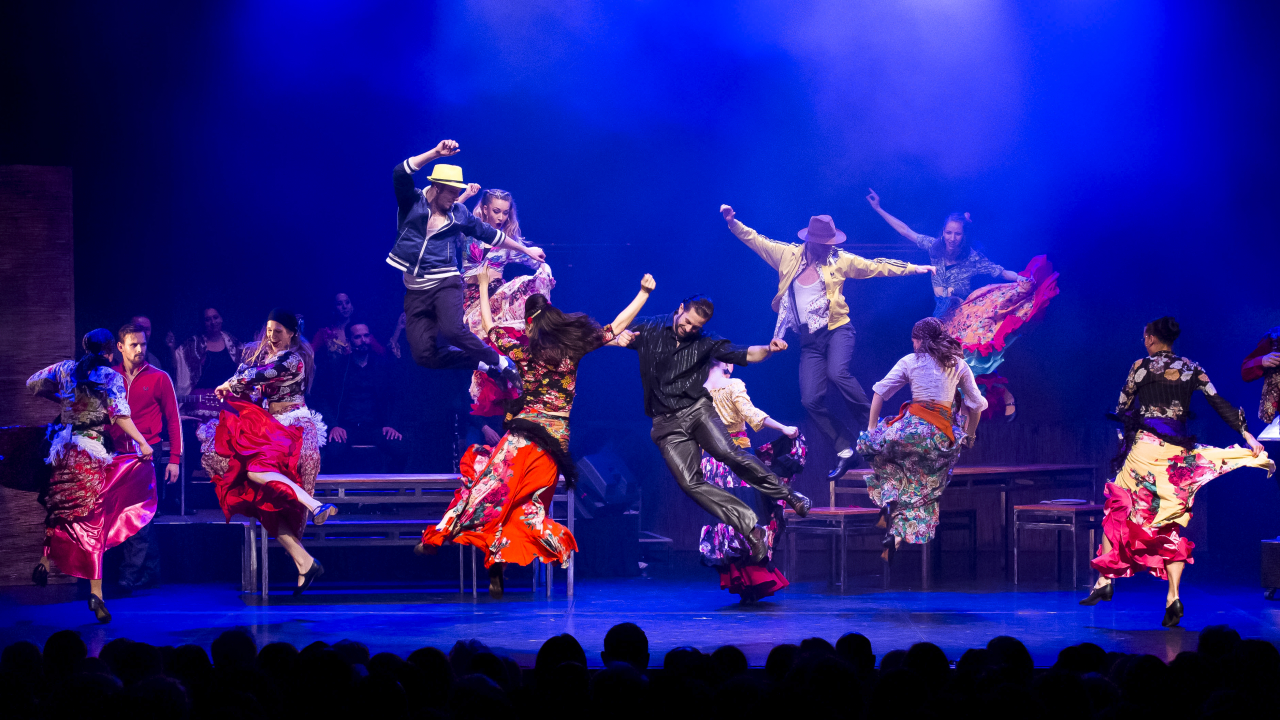 ---
ATTENTION! Stroboscope is used in the performance!