Dance Perspectives
Duna Dance Workshop | Karma Dance Project (FR) | Ballet Pécs
19:00 | National Theatre of Pécs - Chamber Theatre
Tickets
1st part
Duna Dance Workshop: The Tenth Groom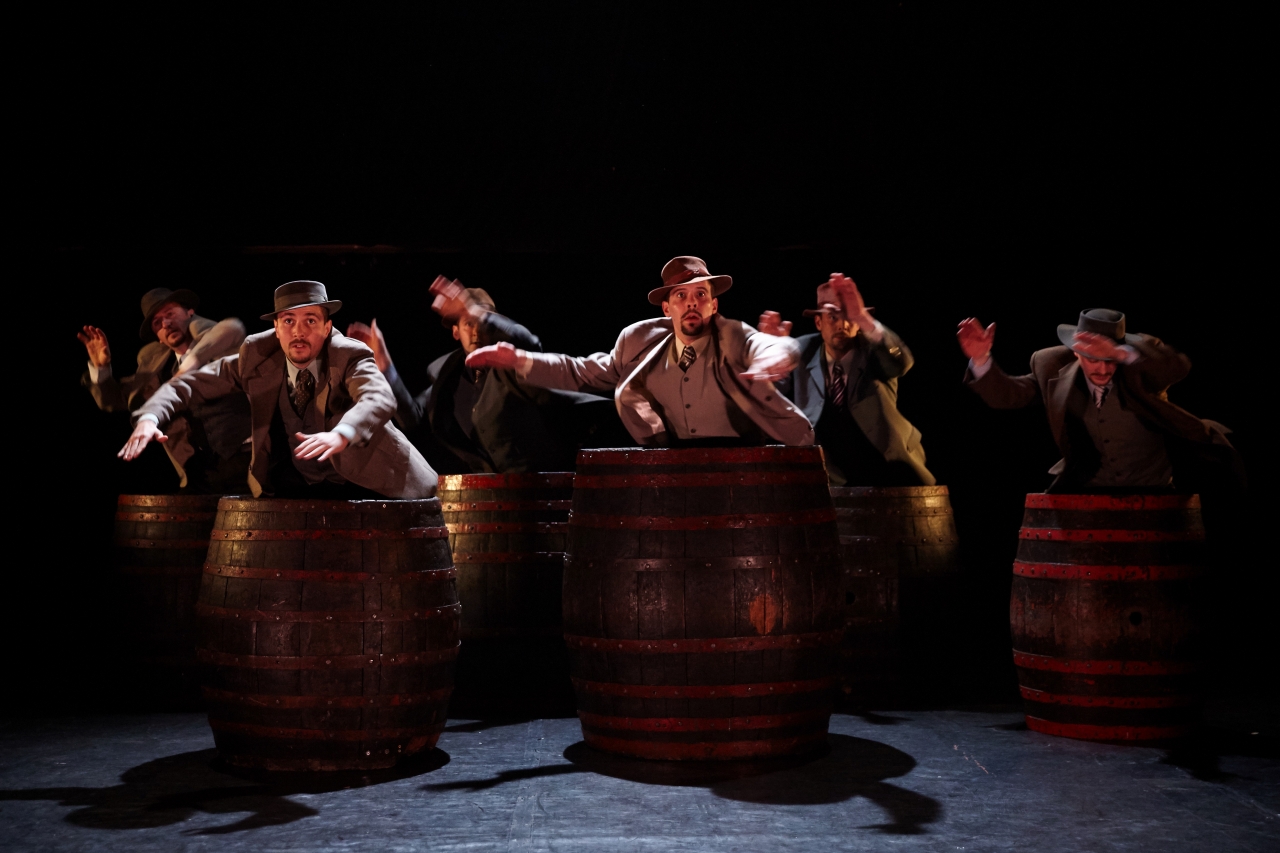 Photo: Dusa Gábor
Of all the traditions in the life of a man, one of the most ceremonial moments was the rite of passage to manhood, which has basically gone in our civilized society. Some of its patterns can be found, however; it is characterized by the lack of ceremonial features and formality. The stag-night prior to the wedding remained the only event where the trance and ecstasy of the old rites can still be detected.
Performed by Dávid Bódi, Ákos Kanozsai, Norbert Kolumbán, Péter Kuzma, András Gyula
Soós, Csaba Szabó, Tamás Végh, Fruzsina Kriston
Music: Kiss Ferenc, Korom Attila, Küttel Dávid
Light: Károly Lendvai
Directed and choreographed by Juhász Zsolt
2nd part
Karma Dance Project (FR): Quadrix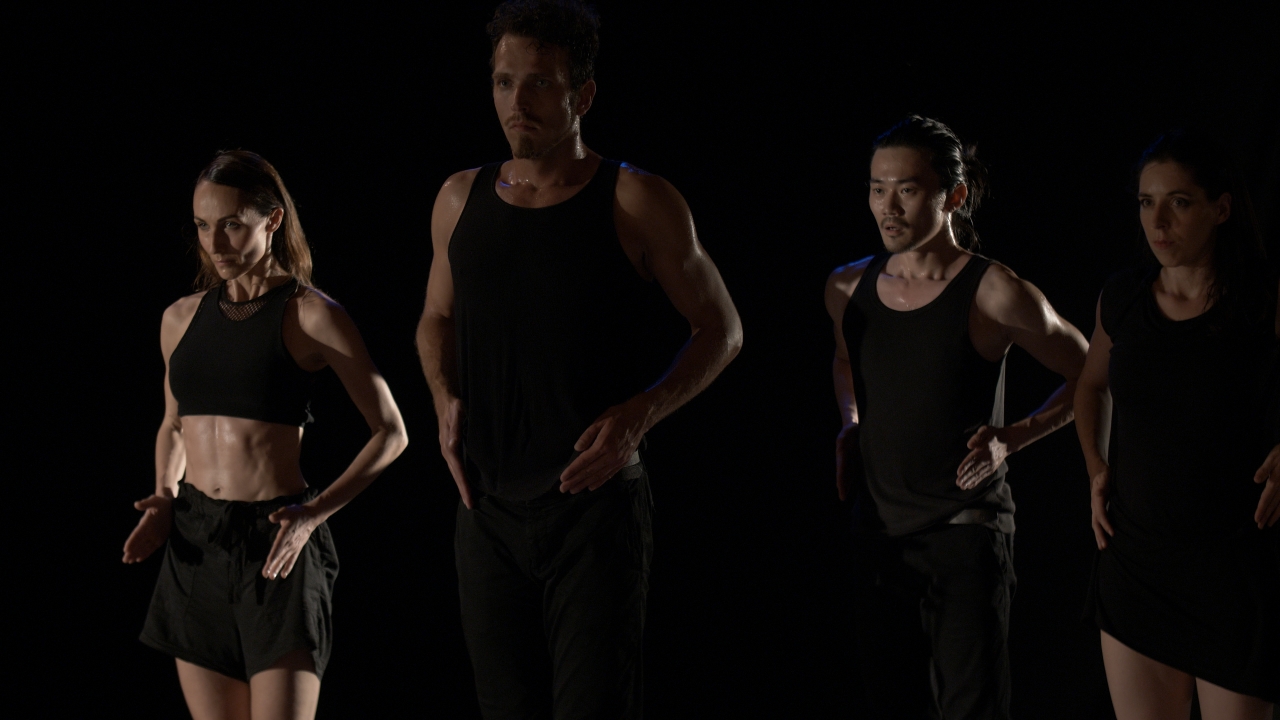 This performance presents the first work of the French-Romanian choreographer Gigi Caciuleanu for the company.
Created in 2012, it marks the beginning of a flourishing collaboration between the choreographer and the parisian based company that lasts to this day. Caciuelanu's rich choreographic career is alive, sincere, fragile, as human as it can be, with its mysteries, uncatchable, unpredictable… His dancers, as real life characters, incite his inspiration to bring words out of his imagination and within movements accurately chosen, they forge a link with the public ; the results is the sheer madness, playful and theatrical dance that reminds us how both dance and life are just one.
« QuadriX », is a quatuor written on the score of the French composer Erwann Kermorvant. On its dramatic accents, that can remind us of a Hitchcock's movie, four characters meet. From the carefree laughter to the extreme seriousness, they will face each other, playing the game of seduction. A whistle, a word, a laughter, a story telling that never ends, on stage we are cought in the whirlwind of life…
Choreographer: Gigi Caliuleanu
Music composed by Erwann Kermorvant
Light design : Tom Klefstad
Dancers:

Alice Valentin-Kermorvant, Hoshino Ikki, Katakura Mary, Victor Daniel Pop
3rd part
Ballet Pécs: Diamond
Photo: Rajnai Richárd
Ballet dancers are like diamonds. Regular ballet practice and performances require such determination and persistence that can only be compared to the exceptional hardness of a diamond. Raw stones are shaped by centuries-old movements until they are brilliant, just like a dancer's body that needs years of work and devotion to become perfect, to be able to shine through on stage. Dance is the brightest gem of the arts. Ballet Pécs presents a dazzling diamond by Leo Mujić, displaying the eternal sublimity of creative power, dance skills and talent.
Music: Sergey Rachmanynov
Costumes: Fenyő Péter
The Choreographer's Assistant: Nagy Írisz
Choreographer: Leo Mujić

Performed by:
Ujvári Katalin, Kócsy Mónika, Karin Iwata, Hoffman Virág Zoé, Szécsi Theodóra, Nagy Írisz Molnár Zsolt, Tuboly Szilárd, Szabó Márton, Koncz Péter, Varga Máté, Matola Dávid